Have a
Plumbing

Emergency?
You can rest assured that your satisfaction is 100% guaranteed and that our knowledgeable team will stand by their work.
Locally Owned For 45 Years
Factory-Trained, Licensed & Insured Technicians
24/7/365 Emergency Service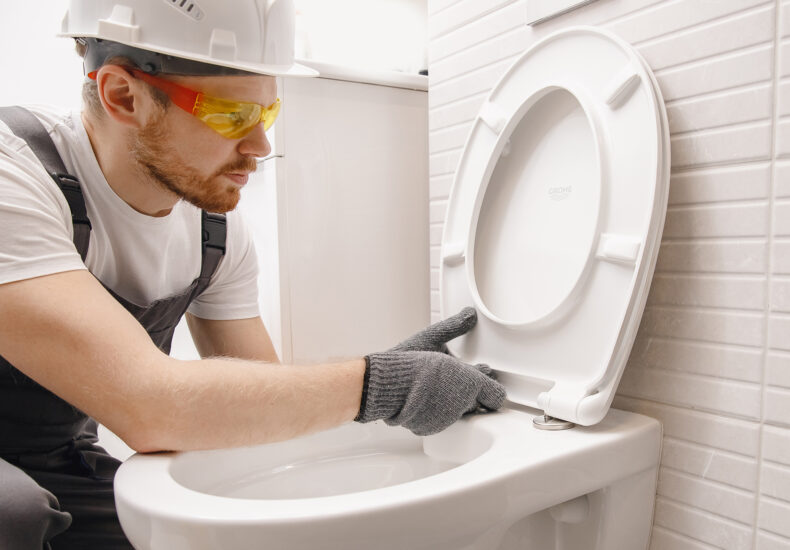 Trusted Plumbing Repairs and Installation Services in New Hampton, IA and Surrounding Areas
Geerts is your source for residential, commercial, and industrial plumbing. We understand the importance of plumbing in facilitating essential functions like running water and safe disposal, which are vital for modern life. Whether you're dealing with a minor repair or require a major overhaul, our team is dedicated to providing you with the assistance you need. With our wealth of knowledge, training, and experience, we take pride in being one of New Hampton's most trusted plumbing services, serving not only our town, but also the surrounding communities.
If you're considering renovating your water heater, installing a new drain, or upgrading your faucets, our skilled New Hampton, IA plumbers are well-equipped to handle the job. Rest assured, we are fully licensed, bonded, and insured, offering you the confidence and peace of mind that the work will be completed correctly. We hold ourselves to high standards, just as we know you do, and we strive to exceed these expectations in everything we do. By consistently delivering exceptional service, we continuously earn the satisfaction of our valued customers.
We've Got All of Your
Plumbing Needs

Covered
A smart homeowner knows the significance of having a regular maintenance plan for your air conditioning unit. Today's high-efficiency unit needs to be maintained frequently, just like your vehicle. Would you consistently drive your car for years without getting it serviced, or would you Regularly replace your oil and change the tires?
Routine cleaning and service appointments are integral for an HVAC system. Ensure that you maintain your appointments twice yearly, once in the Spring and again in the Fall. By doing so, you will keep your HVAC unit running smoothly and will likely prevent major repairs and extend the life of the system.
Water Piping—City and Rural, From the Main to the Tap
Well and Pump—Constant Pressure Pumps, Peroxide Injection Systems
Water Softeners—Hardness, Odor, Taste and Color Removal, and Reverse Osmosis
Drainage—Sanitary and Storm, Septic and Leach Fields, Perk testing, and Drain inspection and Cleaning
Water Heaters—Tankless on demand Water Heaters
HOW CAN WE HELP?
Our Services
Geerts is the trusted name for service in the New Hampton, Iowa area. We have over 45 years of experience in the plumbing & HVAC industries, providing exceptional customer service and craftsmanship. We serve homeowners, commercial businesses, and large industrial companies. We are here when you need us to service your residential, commercial, and industrial properties!
WHY CHOOSE US
Trusted for Over 45 Years
Ready to Get Started?
Contact Us for
Expert Service
Geerts utilizes highly trained technician professionals to service, repair and install all types of Commercial and Residential heating & air conditioning equipment and systems, as well as plumbing equipment, to meet each of our customer's needs and budget. Great service is our top priority!
How Can We Help?

Request Appointment:
*For Emergency Service, Please Call Us.